18 Jul

An Interview with a Chauvinist.
An Interview with a Chauvinist.
Hi, I am Shailja Bhatnagar. I am an architecture and interior photographer and have over a decade's experience. I called a renounced and immensely published Architecture photographer who has 25 years of experience.
I did not talk about my experience, he assumed that I am a fresher or still thinking to make my career into this niche. Expecting some tips and an expert advice from a senior, I looked forward. Though the conversation lasted for 45 mins, but to my surprise, the experience was negative.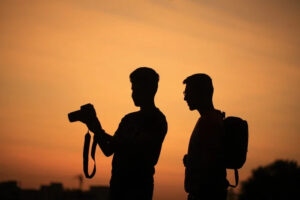 I asked about how easy or difficult this niche is? As he has immense knowledge and have gained experience in these 25 years, have seen ups and downs in his career and started from small assignments and now he has made it big. To my surprise, he said that this is a very difficult work as architects and interior designer don't need photography services. They use their renders to showcase their work.
Then I asked him about how he gets the work if its so difficult. The photographer answered in a very sad voice, "I offer my services at free of cost to make my portfolio, and if they like my work, I charge somewhere around 5-7k per site." Again, this statement came as a surprise, at the level he is, he must be charging 3-5 lacks per site. Being in this niche for 6 years now, I charge around 50-80k per site, Imagine the pay out of a person having 25 years of experience and have worked with top notch designers pan India.
Further during the conversation, I mentioned that I would like to pursue this niche as a career option. The photographer asked me not to get into this male dominated niche, instead I must try getting into wedding or maternity photography as it's the ladies department. The photographer told me not to play with my career with risky options and must get a secured job. I was expecting for some career boost tricks and hacks for getting clients.
I was really disappointed with this call as I have always helped people by showing them the direction and also guided juniors as assistants under my projects.